30 Hours
Online Instructor-led Training
USD 1399 (USD 2800)
Save 50% Offer ends on 31-Dec-2023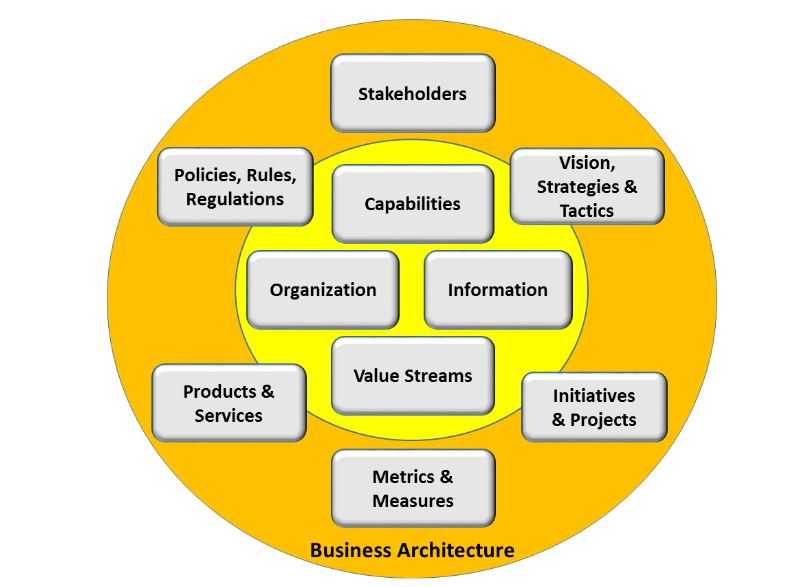 About this Course
Course Overview
Aimed at business analysts, project and business managers, and business change specialists, the Business Architecture course enables delegates to gain a greater understanding of the key concepts and techniques involved in the subject.
The course focuses on the business rather than the technology side of the subject and covers a range of techniques and frameworks as well the relationship with other architectures and disciplines. Other topics you'll explore include value chain analysis, understanding business culture and information management.
----------------------------------------------------------------------------------------------------------------------------------
This is a Business Architecture course by Uplatz.
Business Architecture
Course Details & Curriculum
Context for Business Architecture
What is Business Architecture?
Drivers for developing a Business Architecture
Why Business Architecture is key to effective business change
Relationship between Business Architecture and other architectures
The business change life cycle
The role of the business architect
Other roles involved in Business Architecture work
Business Architecture frameworks
The components of a Business Architecture
Zachman's architecture framework
The Business Architecture Guild framework
The AssistKD POPIT™ model
Motivation view of Business Architecture
Business motivation analysis
OMG business motivation model
Values, ethos, strategy, goals - CSFs and KPIs
Balanced business scorecard
McKinsey's 7-S model
Organisational/capability view of Business Architecture
Business Models
Business capabilities and business capability modelling
Value systems
Process/value view of Business Architecture
Value chain analysis and value propositions
Value stream analysis
Value network analysis
Business services
Business processes, business events and business rules
People/competecy view of Business Architecture
Roles, responsibilities and relationships
Competency frameworks
Management activities and standards
Analysing people and performance
Business culture
Information view of Business Architecture
The importance of the information view
Business information modelling
Business intelligence
Information and security
Technology view of Business Architecture
Relationship between business architecture and other architectures
Technology to support the implementation of business architecture
The use of business architecture in the management of change
Analysing the impact of change
Change control and configuration management
Communications planning
-------------------------------------------------------------------------------------------------------
Certification
BCS Certificate
During this three day course you'll receive all the training you need to prepare for the BCS Business Architecture Professional Certificate exam, which is held on the final afternoon of the course. A pass in this module will contribute to the BCS International Advanced Diploma in Business Analysis Diploma.