30 Hours
Online Instructor-led Training
USD 1399 (USD 2800)
Save 50% Offer ends on 31-Dec-2023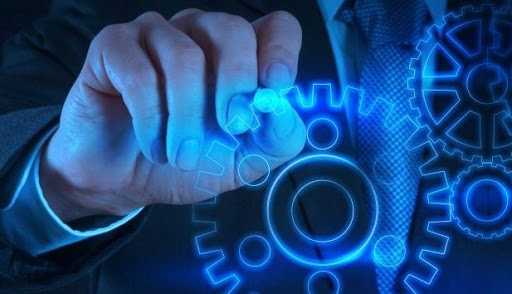 About this Course
Course Overview
The Foundation in Systems Development course is aimed at anyone involved - either directly or indirectly - in systems development who wishes to gain an understanding of a broad range of systems development approaches and the tools and techniques used in the development of software solutions. Key course areas include:
System development lifecycles and approaches
Business analysis, requirements engineering and making a business case
Systems modelling and specification techniques and CASE (Computer Aided Software Engineering) tools
Systems design and architecture
Quality assurance, testing and CAST (Computer Aided Software Testing) tools
Implementation and changeover
----------------------------------------------------------------------------------------------------------------
This is a Foundation in Systems Development course by Uplatz.
Foundation in Systems Development
Course Details & Curriculum
Introduction to systems development
The scope of systems development
Systems development and other disciplines
Offshoring and outsourcing of systems development work
Lifecycle types and their rationales
Lifecycles – waterfall, 'V' model, incremental, evolutionary
The Unified Process
Adaptation and customisation of the lifecycles
Roles and responsibilities in systems development
Project lifecycles
Business analysis
Definition of business analysis
Business analysis in the systems development lifecycle
Outcomes from business analysis
Requirements engineering
Introduction to requirements engineering
Requirements elicitation techniques
Types of requirements
Documenting requirements
Prioritising requirements
Managing requirements
Analysing and validating requirements
Making a business case
Assessing feasibility
Elements of a business case
Identifying, evaluating and selecting options
Cost/benefit analysis
Impact and risk analysis
Programming and development approaches
Drivers affecting the choice of approach
Approaches described: agile software development; object-oriented development; service-oriented development; open source development; Commercial Off-The-Shelf (COTS) solutions
Systems modelling and specification techniques
Reasons for modelling
Modelling from different perspectives - process, data and business rules
Modelling dynamic behaviour
Modelling the user interface
Cross-referencing different modelling techniques
Documentation and specification
Systems design
Systems design in context
Objectives and constraints of design
Input design, data verification and data validation
Input and output technologies
Process and data design
Code and security design
Systems architecture
Types of architecture
Stakeholders and roles in architecture
Management of the architecture
The tiered approach to IT systems development
Service-oriented architecture and service-oriented development applications
Quality and Testing
The definition of software quality
Objectives, limitations and principles of testing
Static and dynamic testing
Confirmation and regression testing
Implementation and changeover
File and data creation
Data mapping and conversion
Supporting documentation
Training
System implementation
Evaluation and maintenance
Maintenance in the systems development lifecycle
Metrics for evaluating a software project
Post-implementation and post-project reviews
Testing in the maintenance stage
Software support tools
Configuration management tools
Computer-aided software engineering (CASE) tools
Computer aided software testing (CAST) tools
---------------------------------------------------------------------------------------------------------
Certification
BCS certificates
The course prepares participants to sit the one-hour, multiple-choice examination leading to the Foundation Certificate in Systems Development offered by BCS, The Chartered Institute for IT.