30 Hours
Online Instructor-led Training
USD 2800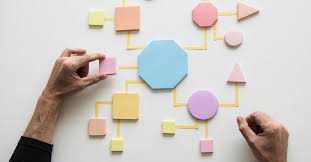 About this Course
Course Overview
On this Modelling Business Processes course, you, the business analyst, are provided with the framework, skills and techniques you need to enable you to successfully model business processes and deliver process improvements. As with all these courses, you'll use a realistic ase study to practise the key techniques learned, including modelling an organisation, analysing tasks and managing and measuring processes.
We'll also cover other important, related issues such as human performance and process measurement, as well as theoretical concepts that are supported by detailed case studies. It's the perfect opportunity for you to apply your knowledge to both AS-IS and TO-BE process models.
--------------------------------------------------------------------------------------------------------------------------
This is a Modelling Business Processes course by Uplatz.
Modelling Business Processes
Course Details & Curriculum
The organisational view
The business environment
Types of customer
Value chain analysis and value propositions
Modelling business processes
'As is' business process models
Business events and business rules
Timescales
Analysing tasks
Identifying tasks
Documenting tasks
Defining steps in the task
Decisions and business rules
Human aspects of performance
Support required
Standards
Skill requirements
Feedback and consequences
Managing and measuring processes
Organisation vs. customer expectations
Customer value expectations
Departmental and process measures
Process improvement and redesign
'To be' business process models
Process problems:

Process disconnects
Handoffs and delays
Lack of IT support
Process redesign patterns

Re-engineering
Simplification
Value-added
Automation
Implementation issues
Organisation design
People issues
Procedure design
Managing change
IT support for business processes
Defining IT requirements from process models
-------------------------------------------------------------------------------------------
Certification
BCS Certificates
During this two day course you'll receive all the training you need to prepare for the BCS Modelling Business Processes certificate examination, which is held on the final afternoon of the course. Through a given business scenario, this open-book exam puts your knowledge of business process modelling techniques to the test. A pass means you're another step closer to achieving the BCS International Diploma in Business Analysis – the de facto certification for practicing business analysts. One last thing; this course is also approved as consistent with the IIBA BABoK version 3.0 and enables participants to develop SFIA skills BPRE, levels 5 and 6.