30 Hours
Online Instructor-led Training
USD 1399 (USD 2800)
Save 50% Offer ends on 31-Dec-2023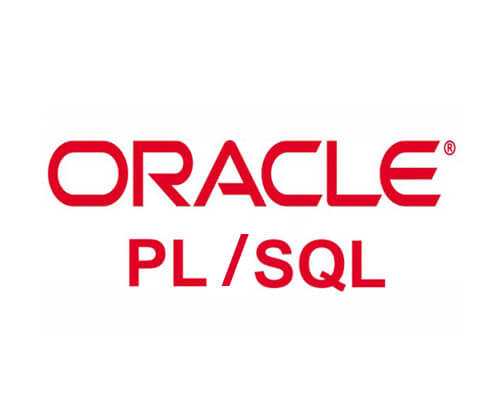 About this Course
Oracle SQL & PL/SQL Fundamentals Course Overview
The Oracle SQL & PL/SQL Fundamentals course is designed to give delegates practical experience in writing SQL statements and scripts using Oracle SQL. The basic SELECT statement, the use of SQL functions, SQL*Plus parameters and the basic table and view handling statements are introduced.
The course also provides practical experience in using Oracle's PL/SQL programming language to implement conditional execution, loop control, cursor handling and exception handling.
--------------------------------------------------------------------------------------------------------------------------------------
Who will the Course Benefit?
Anyone who needs to use and understand Oracle SQL to query and update an Oracle database; and who also needs an introduction to the PL/SQL programming language.
------------------------------------------------------------------------------------------------------------------------------------
Course Objectives
To provide the skills needed to query and update data held in an Oracle Relational Database.
To provide an introduction to Oracle PL/SQL as a preparation for other Oracle products such as Forms and Reports.
-----------------------------------------------------------------------------------------------------------------------------------------
This is a Oracle SQL & PL/SQL Fundamentals course by Uplatz.
Oracle SQL & PL/SQL Fundamentals
Course Details & Curriculum
Oracle SQL & PL/SQL Fundamentals Training Course
Course Introduction
Administration and Course Materials
Course Structure and Agenda
Delegate and Trainer Introductions
Session 1: RELATIONAL DATABASE CONCEPTS
What is an Oracle Database
Relational Database Structures
Tables, Rows and Columns
Indexes, Primary Keys and Foreign Keys
Data Types
The Data Dictionary
Session 2: USING SQL*PLUS
What is SQL*Plus
Getting Started
Entering and Executing SQL Statements
Editing SQL Statements
Creating, Editing and Executing SQL Files
Session 3: USING SQL DEVELOPER
What is Oracle SQL Developer
Starting SQL Developer
Configure a Connection
Navigation Tabs
SQL Worksheet
Session 4: RETRIEVING DATA WITH THE SELECT STATEMENT
The SELECT Statement
The SELECT and FROM Clauses
Conditions and the WHERE Clause
Other Conditional Operators
Logical Operators
The ORDER BY Clause
Column Aliases
Arithmetic Expressions
Precedence of Operators
Session 5: AGGREGATE FUNCTIONS
Overview of Built In Aggregate Functions
The GROUP BY Clause
The HAVING Clause
Oracle SQL & PL/SQL Fundamentals Training Course
Session 6: JOINING TABLES
Overview of Table Joins
Inner Joins
Table Aliases
Outer Joins
Self Joins
ANSI Standard Joins
Session 7: NUMERIC, CHARACTER AND DATE FUNCTIONS
Function Types
Using the Table dual to try out Functions
Numeric Functions
Character Functions
String Concatenation
Date Arithmetic and Date Functions
Session 8: CONVERSION AND MISCELLANEOUS FUNCTIONS
Conversion Functions
The NVL and NVL2 Functions
The DECODE Function
CASE Expressions
The COALESCE and NULLIF Functions
Session 9: SQL*PLUS PARAMETERS
Command Line Substitution Parameters
The Accept Command
The Define and Undefine Commands
Session 10: USING SUBQUERIES
Overview of Subqueries
Use a Subquery as an Alternative to Join
Handle Multiple Records in Subqueries
Subquery in a Having Clause
Anti-Join
In-Line Views
Top-N Queries
Complex Subqueries
Multi Column Subqueries
Correlated Subqueries
Subquery Rules
Combining Unrelated Aggregates
Using the ANY, ALL and SOME Operators
Oracle SQL & PL/SQL Fundamentals Training Course
Session 11: MANAGING DATA
Inserting Rows
Updating Rows
Deleting Rows
Verifying Updates
Transaction Control
Commit and Rollback
Savepoints
Commits and Constraints
Amending Data in SQL Developer
Session 12: MANAGING TABLES
Creating Tables
Specifying Constraints
Altering Tables, Columns and Constraints
Dropping Tables, Columns and Constraints
Copying Tables
Session 13: MANAGING INDEXES AND VIEWS
Creating Indexes
Dropping Indexes
Listing Indexes
Creating and Using Views
Dropping Views
Listing Views
Session 14: MANAGING SEQUENCES AND SYNONYMS
Create a Sequence
View Sequence Details
Create a Synonym
List Synonyms
Oracle SQL & PL/SQL Fundamentals Training Course
Session 15: PL/SQL FUNDAMENTALS
What is PL/SQL?
Basic Elements
Variables and Constants
Data Types
Initialising Variables and Assigning Values
Using SQL Statements in Code
Generating Output to SQL or SQL Developer
Session 16: PROGRAM LOGIC
IF THEN ELSIF ELSE Statements
CASE Statements
The Basic Loop Construct
WHILE and FOR Loops
Nested and Labelled Loops
The GOTO Statement
The CONTINUE Statement
Session 17: USING CURSORS
What is a Cursor?
Implicit and Explicit Cursors
Cursor Operations
Declaring, Opening and Closing Cursors
Fetching Rows
Status Checking
Using Cursors FOR UPDATE
The Cursor FOR Loop
Parameterised Cursors
Oracle SQL & PL/SQL Fundamentals Training Course
Session 18: EXCEPTIONS AND NESTED BLOCKS
The EXCEPTION Section
Types of Exception
Handling Named System-Raised Exceptions
Handling Un-named System-Raised Exceptions
User-Declared Exceptions and Application Errors
WHEN OTHERS THEN NULL
Nested and Labelled Blocks
Propagation of Exceptions
Scope of Variables and Cursors
Scope of Goto Statements
Session 19: PL/SQL RECORDS AND INDEX-BY TABLES
Declaring Record Types
Handling PL/SQL Records
Nested Records
Declaring PL/SQL Index-By Tables or Associative Arrays
PL/SQL Table Built-in Functions
Manipulating PL/SQL Tables or Associative Arrays
---------------------------------------------------------
Certification
Oracle Database SQL Fundamentals 1Z0-071
Exams are not included as part of the course.
Before taking any exam, ensure you have the recommended experience. The Oracle website lists all exam requirements and these are updated regularly.