4 Hours
Online Instructor-led Training
USD 154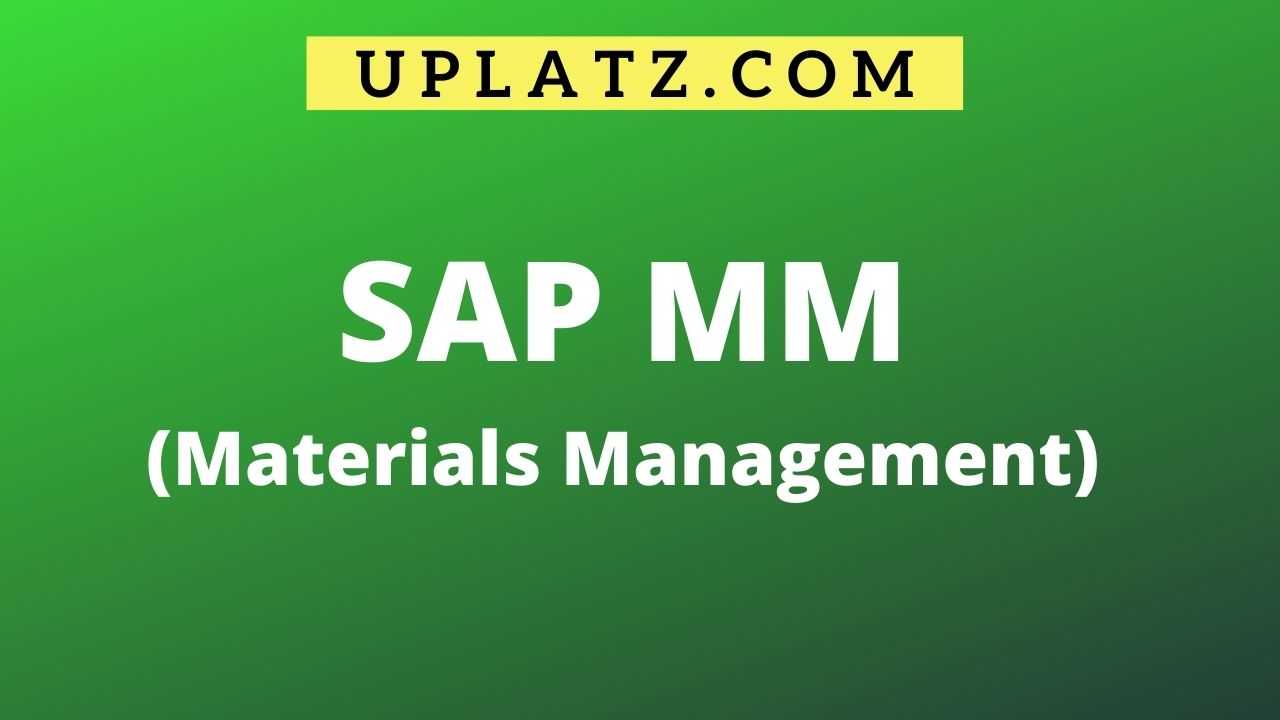 About this Course
SAP is the ERP software which is used for business implementation for corporate and government sectors, The Material Management is the module regarding SAP which caries various business process, such as implementation, configuration and support activities, it also includes the mandatory implementations procure to pay,ASAP methodologies,and special stock procurements and resolving the tickets. The training towards the SAP MM makes you an professional expert to reach your vision.
SAP MM
Course Details & Curriculum
Configuration done by MM Consultant
1. Configuration of Plants, Storage Locations, Purchasing Org and assignment of these to one another
2. Configuration of MMR – Material Types, No ranges and assign no ranges to Material Types, Industry Sector, Material Groups, In Purchasing different check boxes – Post to Inspection Stock, Source List, Autom. PO, Batch Management, MRP1,2,3 etc
3. Configuration of Vendor master – Vendor account groups, No ranges, payment terms, Incoterm, partner functions
4. Configuration of Source List – Fixed Source, Blocked, Suggest different Sources,Plant,MRP
5. Configuration of PR – Document types and no ranges, PR Release – both at Item level and header Level-
6. Configuration of PO – Document types and no ranges, PO Release –header Level-
7. Inventory Management – Configure of no ranges for different document types like – WE -GR,WA-GI(TP),WI-Physical Inventory, Reason, you can change the field selections as per client requirement like – Required, Optional etc.., Movement type Control reason, Create a new reason for movement etc….,Negative stock concept, Subcontracting Process(Optional-PIR), Consignment-(PIR), Pipeline Process(PIR),assign standard Pur. Org to Plant, Auto PO by GR,
Certification
SAP MM CERTIFICATION
Job Prospects
Support Material Management functional Area, Providing solutions for ticket based priority, ensuring the tickets gets resolved within service level agreement, doing the configuration changes for any new requirements, specifications for new changes or developments for MM, handling and coordinating all activities with client and his mails, attending the client regular calls and updating daily status, Giving updates for monthly status report preparation.