40 Hours
Online Instructor-led Training
USD 140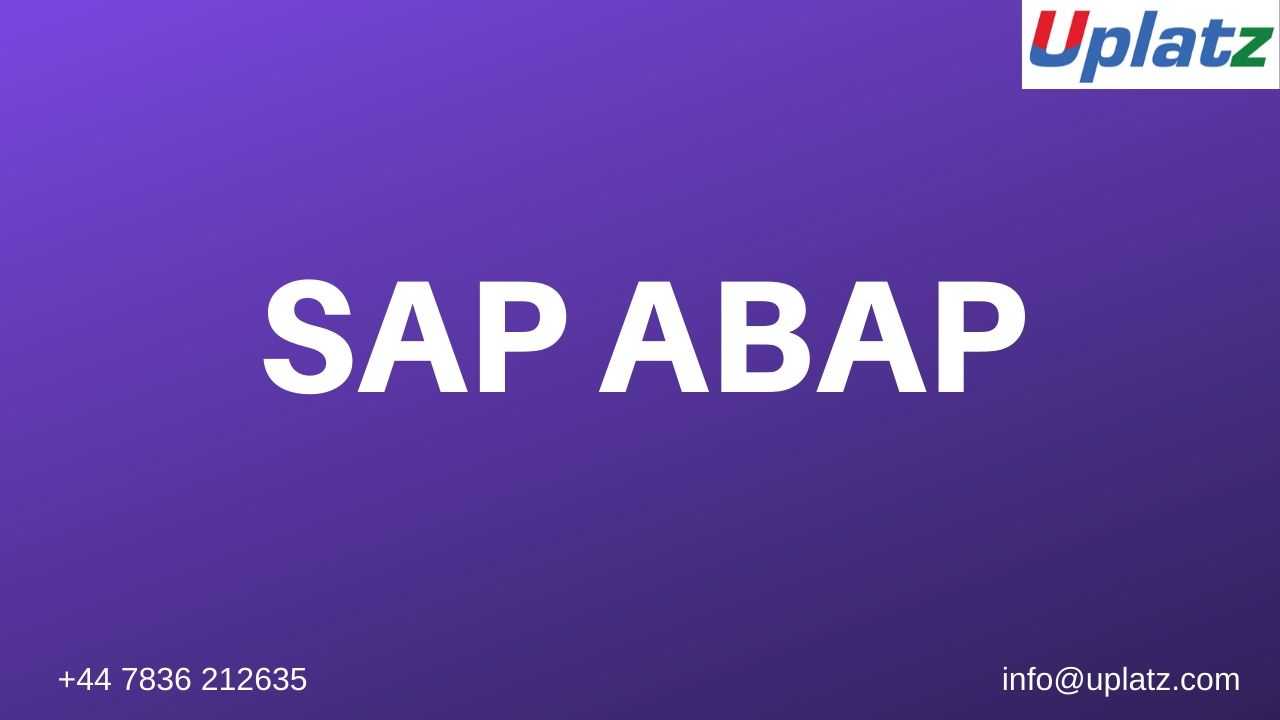 About this Course


This is an introductory course aiming for the people who want to learn ABAP from basic to expert level in SAP world.
The course includes different modules classified based on ease of their use and get in depth knoweledge on ABAP from a learning perspective.
SAP ABAP Technical
Course Details & Curriculum
Course Details:

1. SAP Overview Story Board.pptx
2. ABAP Data Dictionary
3. Introduction to ABAP
4. Working with tables
5. Language Constructs
6. Report Programming with quiz
7. ABAP_List_Viewer
8. Dialog_Programming_1
9. Dialog programming_2
10. Batch Data Communication
11. SAP Scripts
12 Smartforms
13 Introduction_to_EDI_ALE_and_IDOCs_Story_board
14 - RFCs BAPI ABAP Queries
15 - LSMW
16 - Customer Exits
17 ABAP OOPS
FAQ
Will this course help me clear the certification exam?
+
Which is better - Self-paced training or Instructor-led training?
+
What if I miss a class?
+
How will I execute the practical?
+
Is the course material accessible after completion of the course?
+
Is there any offer/discount that I can avail?
+
Will I get a refund if I cancel my enrollment?
+
What if I have queries after completion of the course?
+