10 Hours
Self-paced Training (pre-recorded videos)
USD 17 (USD 140)
Save 88% Offer ends on 30-Nov-2023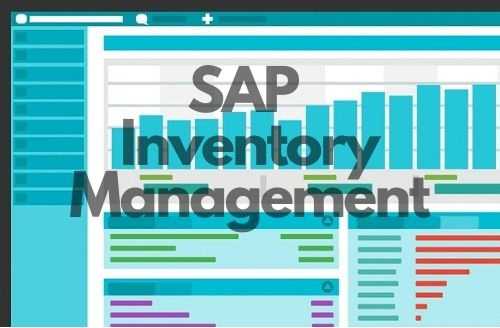 About this Course
SAP Inventory Management software enables a user to efficiently monitor the flow of products in and out of an existing inventory or a warehouse. This software revolves around the movement of materials and managing the stock, either on quantity or on value. It includes planning, entry, and keeping records of all the movement of goods in a warehouse. Goods movement in an SAP system can be either inbound which means getting supplies from the supplier or outbound, which refers to the transfer of items from another warehouse within the company, or an internal movement within the same warehouse.


In this SAP Inventory Management course from Uplatz, one will learn:


Ø
The basics of Inventory Management
Ø
Process of goods receipt and issue
Ø
Stock returning to vendor
Ø
Configuration, and others.


This course will lead an individual to make his career as an SAP Inventory Manager. Also, one will be handed a Certification of Completion on successful completion of the course from Uplatz.
SAP Inventory Management
Course Details & Curriculum
Course Curriculum - Inventory Management in SAP
1. Basics of Inventory Management
2. Stock Types
3. Movement Types
4. Process of Goods Receipt
5. Process of Goods Issue
6. Stock Transfers
i. What is Stock Transfer
ii. Types of Stock Transfer
iii. Transfer between Plants
iv. Transfer between Storage Locations
v. Transfer between Stock types
vi. Transfer using Stock Transport Order
7. Return to Vendor
i. Conditions under material returned to vendor
ii. Prerequisites for return to vendor
8. Cancellation
9. Initial Stock
10. Reservations
11. Physical Inventory
12. Configuration
i. Plant Parameters
ii. Number Range assignment
iii. Screen Selection
iv. End User Restrictions for Inventory Management activities
v. Movement Types and its attributes
vi. Individual transaction configuration
Certification
SAP Inventory Management