20 Hours
Self-paced Training (pre-recorded videos)
USD 17 (USD 140)
Save 88% Offer ends on 31-Dec-2023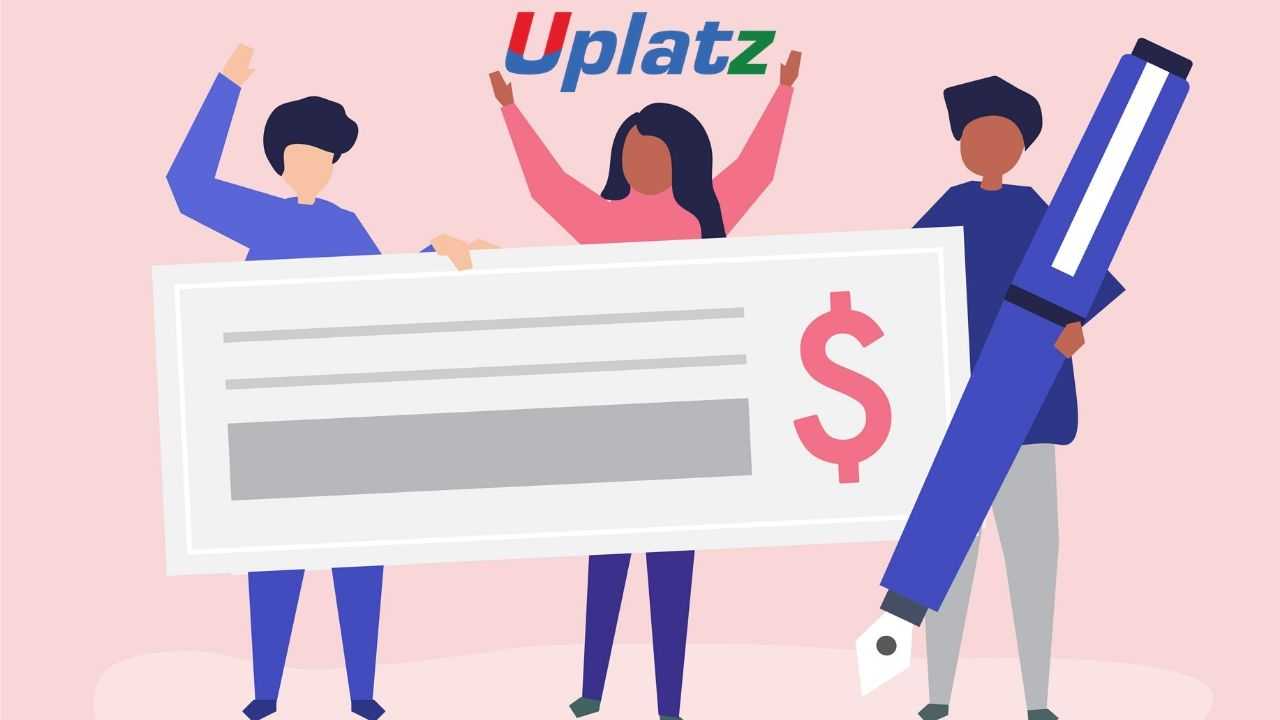 About this Course
SAP SuccessFactors Compensation is a sub-module in SAP SuccessFactors module which helps employers in taking the right decision for the compensation of every deserving employee. To get the best possible outcome from employees, merging the performance with the compensation through SAP SuccessFactors Compensation increases the productivity of the employee towards the organization.

Compensation is a component of SAP SuccessFactors that provides incentives to the employees based on performance. SAP SuccessFactors Compensation Management HCM tool provides analytical data reports of individual employees which is helps in managers to take effective decisions regarding Employees compensation & payment on the basis of their work & achievements.
Some of the key features in SAP SuccessFactors Compensation includes Base Pay and Incentives, Calibration for Compensation and Spot Awards. These 3 key features help employers as well as employees in getting the best result from the works delivered towards the organization. It helps in the Workforce Diversity, Employee Engagement, Organizational Culture and Employee Retention for the employers.
Enrolling for this course will help students, be it employees or employers for any organization to know the in's and out's of the employee's compensation and how to upgrade their individual knowledge and understanding for the betterment of the organization.
The SAP SuccessFactors Compensation tool provides managers with relevant information for making compensation - planning decisions on salary, bonus, promotions, and stock adjustments according to individual, group, or company-wide guidelines. It is intuitive to use and highly configurable allowing an organization to tailor it to its own business processes.
Uplatz provides this SAP SuccessFactors Compensation Training that aims to help you get a high-level understanding of the concepts and capabilities of the software. The core functionality and features are explained so that your organization can work with a consultant in planning and implementing an effective configuration. This orientation is designed for major stakeholders within the organization who are responsible for making configuration and process decisions during the implementation of SAP SuccessFactors Compensation module.
This SAP SuccessFactors Compensation training uses the concepts and terminology associated with SuccessFactors Compensation functionality, and helps you develop a working knowledge of this functionality for use in implementing your compensation strategy. You will also gain basic skills in how to use SuccessFactors Compensation as an administrator, and will learn how to manage the basic tools for managing the compensation cycle in your organization.

Become an SAP SuccessFactors Compensation Consultant with complete mastery over SAP SF Compensation Management Solution.

After the successful completion of this course, students will be awarded a Certificate of Completion on SAP SuccessFactors Compensation course from Uplatz.
---------------------------------------------------------------------------------------------------------


Target Audience

· SAP SuccessFactors Compensation / Variable Pay Consultants
· SAP SuccessFactors Consultants and End Users
· SAP HR and HCM Professionals
· Payroll Analysts & Managers
· SAP SuccessFactors EC Project Managers
· Beginners aspiring for a career in SAP SuccessFactors
· SAP SuccessFactors Analysts
· Payroll Consultants and SAP Payroll Consultants
· Personnel & Payroll Administrators
· SAP SF Employee Central Payroll Specialists
· SAP SF EC Payroll Consultants
· Payroll & Benefits Manager
· Payroll Executives & Supervisors
---------------------------------------------------------------------------------------------------------


Course Highlights

In SAP SuccessFactors Compensation training you will be able to learn entire concepts of employee compensation management on SAP SuccessFactors cloud business suite. This SAP SuccessFactors Compensation course is a complete deep dive into SAP SuccessFactors Compensation module.

This course will help you become a successful SAP SuccessFactors Compensation Consultant as well as to prepare for SAP SuccessFactors Compensation Certification exam.

Some of the key course highlights include:


Compensation Management Introduction and Compensation Mastery Prework

2. Implementation process for Compensation Mastery

3. Setup Provisioning for Compensation

4. Compensation Admin Tools

5. Compensation Data Integration with User Data File

6. Compensation Plan Template Configuration

7. Compensation Mastery Salary Sheet Management

8. Work Sheet Designer and Column Designer

9. Creation & Management of compensation work sheets

10. Plan setting & compensation statements

11. Creation & Management of compensation plan guidelines

12. Implementation & Management of employees specific data

13. Analysis of compensation reports etc.
---------------------------------------------------------------------------------------------------------


By the end of the course, you will be able to:
Describe the SAP SuccessFactors Compensation solution, including functionality, components, and reports

Describe the Compensation Planning process and each of its steps

Explain the role of the Compensation Planner

List tasks that are completed by Administrators

Analyze configuration options for SAP SuccessFactors Compensation

Identify appropriate terminology to communicate configuration requirements

Identify key components of a customer needs assessment during project kickoff

Create, download, archive, and update compensation plan templates and data with XML and Admin Center

Configure salary sheet and stock sheet components within a compensation template

Access help resources

Identify key integration points between SAP SuccessFactors Compensation and Employee Central modules

Configure Total Compensation plan by combining Compensation and Variable Pay configurations in one template

Describe the Spot Awards feature and the basic processes, permissions and configuration of Spot Awards

Competently use the Success Factors Compensation Admin tools to accurately configure and implement compensation planning according to your organization's requirements

Upload data for compensation plans, create and configure compensation plan templates

Modify and manage reporting of compensation to planners and to employees
---------------------------------------------------------------------------------------------------------
SAP SuccessFactors Compensation
Course Details & Curriculum
Compensation Management introduction

Enabling and Navigating compensation administration cloning compensation plan

Release Management, Community Portal, Launchpad

Lookup Table, Currency Conversion, Export Data and Pay range

Manage Permission Roles and Group

Company Settings, Groups and Families

Route Map Creation and assigning in to Compensation plan

Currency Conversion and Other lookup tables using formulae

Basic settings (displays settings, EC Settings, Salary Proration, FBP)

Advanced Settings

Designing worksheet – Standard and custom fields

Budget

Eligibility rules

Guidelines

Rating Sources

Defining planners, creating and managing worksheets

Compensation statement creation

Publish Compensation data to EC

Reports and additional Topics

Review of Common issues
---------------------------------------------------------------------------------------------------------


Key topics covered in SAP SuccessFactors Compensation course include:
Compensation management introduction

Compensation mastery pre-work

Setup provisioning for compensation

Comp admin tools

Data integration user data file

Compensation plan template

Compensation mastery salary sheet management

Work sheet designer

Column designer

Setup look up tables

Salary pay matrix

Setup job code and pay grade mapping tables

Compensation eligibility

Compensation guidelines

Multi-dimensional matrix for guidelines

Compensation program budgets

Budget rules

Setup salary proration

Executive review

Multi-currency review

Bonus sheet

Bonus guidelines

Bonus rules

Stock options

Rating sources

Compensation reporting

Compensation statement

Admin maintenance

Real time scenario trouble demonstrated

EC integration

Final exercise / case study

---------------------------------------------------------------------------------------------------------
Certification
SAP Certified Application Associate - SAP SuccessFactors Compensation 1H/2020
This SAP SuccessFactors Compensation training will prepare you for the SAP SuccessFactors Compensation certification exam. Uplatz will also award a Course Completion Certificate upon successful completion of this course.
The "SAP Certified Application Associate - SAP SuccessFactors Compensation 1H/2020" certification exam verifies that the candidate possesses the basic knowledge in the area of the SAP SuccessFactors Compensation application. This certificate proves that the candidate has a basic and overall understanding within this consultant profile of the industry solution, and can implement this knowledge practically in projects under guidance of an experienced consultant. It is recommended as an entry-level qualification to allow consultants to get acquainted with the fundamentals of SAP SuccessFactors Compensation.
---------------------------------------------------------------------------------------------------------
Career Path
There is a high-growth career path for SAP SuccessFactors Compensation.
SAP Success Factors is a product that has seen a steadily increasing demand for most of the Fortune 500 companies in existence moving towards adoption of the same.The HCM suite aims at the integration of social business and collaboration tools along with onboarding, an LMS, applicant tracking software, recruiting software, talent management and performance management. SAP SuccessFactors aims to revolutionize HR system methodology by decluttering them and in turn making it more user-friendly and simple.
----------------------------------------------------------------------------
Job Prospects
Following are some of the key job titles:
SAP SuccessFactors Compensation

SAP SuccessFactor Compensation Management Consultant - HCM Module

SuccessFactors Compensation and Variable Pay Expert

SAP SuccessFactors Performance & Compensation Engineer

SAP Successfactors - Integration Consultant

SAP Successfactor Architect/Manager
----------------------------------------------------------------------------