30 Hours
Online Instructor-led Training
USD 1399 (USD 2800)
Save 50% Offer ends on 31-Dec-2023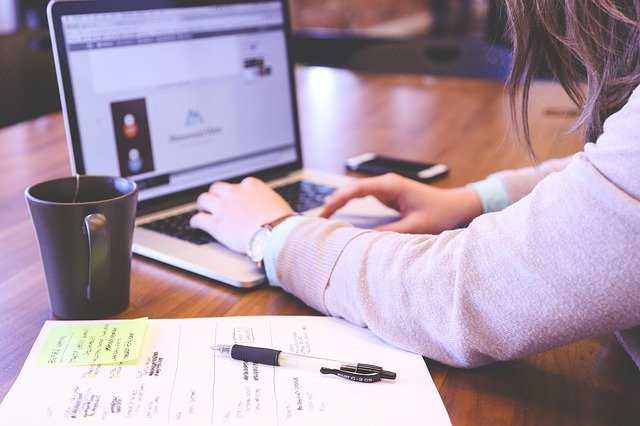 About this Course
The average UK salary for Adobe Photoshop professionals is £42,000 and for Adobe Dreamweaver professional is £32,500. (Source ITJobsWatch). This demonstrates an upward trend so don't delay your Adobe studies.
Adobe Photoshop CC (Creative Cloud) contains vast improvements to content-aware tools. Two new Blur Tools (Spin Blur and Path Blur); as well as a new Focus Mask feature allows the selection of specific parts of an image based on whether or not they are in focus. Other beneficial advances, including speed increases for certain tasks, have also been addressed in the CC version of Adobe Photoshop.
The ACE Photoshop CC certification will demonstrate your competence across various skills such as – photo editing, web designing and the use of the numerous Photoshop tools. This qualification is an industry recognised certification. The Adobe Photoshop CC exam focuses on both the new and the key features of Photoshop Creative Cloud.
Adobe Dreamweaver CC is the latest version and will dramatically improve your productivity and streamline the web design process. Some of the latest features are the new Live View editing option, Element Quick View and Copy/Paste CSS.
The Adobe Dreamweaver CC qualification will teach you a range of skills including Creating Web Pages, Working with Cascading Style Sheets (CSS), Laying out Pages, Sending the Website to the Server and Linking Web Pages. This certification is ideal for professionals involved with architecting a site, coding pages, designing page layouts and formatting page elements with CSS.
An internationally recognised Adobe certification will boost your CV and drastically increase your employment and earning potentials. Don't let your outdated skill hold you back – get the latest Adobe courses now.
An Adobe certification will provide employers and clients with formal proof of your expertise in Adobe products. Adobe offers three levels of Adobe certification tests that will demonstrate your proficiency in:
A single Adobe Product – ACE (Adobe Certified Expert)
Multiple Adobe Products – ACE Specialist
The entire range of Adobe Products – ACE Master
Adobe also provides Adobe Product Instructors with the option to formalise their skills, knowledge and efficiency through the Adobe Certification program or through the ACI Certification Program (Adobe Certified Instructor).

---------------------------------------------------------


Suitability - Who should attend?
Adobe is a world leader in the development of various types of web design, graphic design and authoring software. Graphic Designers, Web Designers, Digital Designers, System Integrators and Developers worldwide use Adobe Software.
The study package can be tailored to meet your exact study requirements and prepare you with lower level courses.

---------------------------------------------------------
Adobe Photoshop CC plus Dreamweaver CC
Course Details & Curriculum
Training Course Content
Adobe Photoshop CC Course Curriculum:
Chapter 1: Getting Started with Photoshop
Chapter 2: Creating Basic Images
Chapter 3: Managing Selections and Layers
Chapter 4: Adjusting Images
Chapter 5: Refining Images
Chapter 6: Managing Files in a Production Workflow Chapter
Chapter 7: Creating Raster Images Chapter
Chapter 8: Applying Vector Image Tools Chapter
Chapter 9: Applying Advanced Layer Techniques
Chapter 10: Automating Tasks
Chapter 11: Editing Video
Chapter 12: Setting Project Requirements
Chapter 13: Appendix A
Chapter 14: Appendix B
Chapter 15: Appendix C: Default keyboard shortcuts, Videos and How To
Adobe Dreamweaver CC Course Curriculum:
Chapter 1: Getting Started with Dreamweaver
Chapter 2: Creating a Website
Chapter 3: Creating Web Pages
Chapter 4: Inserting Tables and Importing Content
Chapter 5: Creating Reusable Site Assets
Chapter 6: Linking Web Pages and Sending the Website to the Server
Chapter 7: Identifying Website Requirements
Chapter 8: Creating Layouts
Chapter 9: Formatting Web Pages
Chapter 10: Creating Forms
Chapter 11: Integrating Media Files with Dreamweaver
Chapter 12: Managing Website Files
Chapter 13: Appendix A: Web Accessibility Standards
Chapter 14: Appendix B: Project Management Phases and Issues
Chapter 15: Appendix C: Graphic Design Principles
Chapter 16: Appendix D: W3C
Chapter 17: Appendix E: HTML
Chapter 18: Appendix F: Web Authoring Using Adobe Dreamweaver CC Certification Exam Objectives
Chapter 19: Appendix G: Adobe Certified Expert Dreamweaver CC Exam Mapping
Chapter 20: Appendix H: Adobe Dreamweaver CC: New Features
Chapter 21: Appendix I: Keyboard shortcuts Videos and How To
---------------------------------------------------------