20 Hours
Self-paced Training (pre-recorded videos)
USD 17 (USD 140)
Save 88% Offer ends on 31-Dec-2023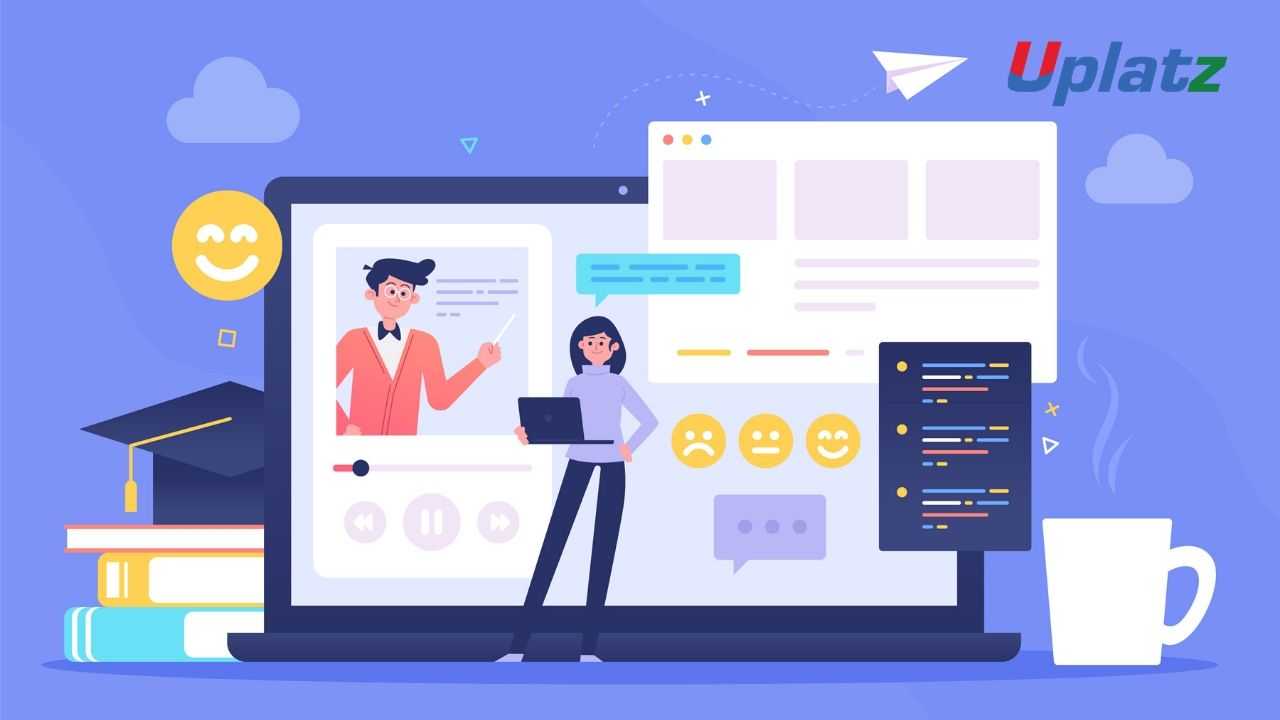 About this Course
SAP SuccessFactors Learning Management System (LMS) is a cloud-based solution, used for learning SAP HCM module. It is a stand-alone system which has its own direct link from SuccessFactors logins. To be well versed with the SAP SuccessFactors Learning Management System, one has to have detailed concepts on the various work process of LMS Administrator such as User Management, Learning Management, Curriculum Management, Online Content Management and others. It is a learning solution that helps organizations in improving business results, boosting productivity and increase organizational competitiveness.
Some of the key features of SAP SuccessFactors Learning Management System (LMS) includes Blended Learning Capabilities, Extended Enterprise Environments and Automated Assignment Profiles.
After enrolling for this course, students will able to gather adequate knowledge and have practical demonstrations on the work process of the SAP SuccessFactors Learning Management System and the SAP HCM Module. At the end of this course, students will be awarded a Certificate of Completion from Uplatz.
SAP SuccessFactors Learning Management System (LMS)
Course Details & Curriculum
Introduction To SF LMS
· Points Introduction to Success Factors
· User management
· User Records
· Parts inside user sheet
· User connectors and other standard connectors
· Data flow from BIZX to LMS
· Assignment Profiles
Learning Management
· Items Creation AND Management
· Scheduled Offerings – Create
· edit
· close and cancel
· Instructors
· Item Requests
· Catalogs
· Registration
· Enrollment status
· Subject Areas
· Perquisites
· Substitutes
· Segments
· Approval Process
· Pricing
Role and Security Management
· User and Admin Roles
· Domains
· Domain Restriction
· Workflow group and workflow ID'S
· Entity and function
Curriculum Management
· Curriculum, Contents of curricula
· Completion status of curricula
· Period based assignment in Curricula
Content Management
· Content Objects AICC
· SCORM
· Types of communication- Launch type
System Administration
· General settings
· Basic configurations
· CUSTOM COLUMN Creations
· ASM
Notifications
· Notification templates
· Notification triggers
Resource Management
· Physical Resources
· Locations
· Equipment
· Instructor
Commerce Management
· Account codes
· COSTS AND Pricing
· Base and Additional Costs
· Cost and Profit Center
· Cost Name
· Cost summary and Cost calculation tab
· Manage Financial Transactions
· Record learning financial
· Cancellation policies
Evaluation Surveys
· User evaluations
· Configuration of new questionnaire surveys
· Pre and Post exams
· Question EDITOR
· Exams object model creation
· Report Management
Certification
Course Completion Certificate
The "SAP Certified Application Associate - SAP SuccessFactors Learning Management 1H/2020" certification exam verifies that the candidate possesses the basic knowledge in the area of the SAP SuccessFactors Learning Management application. This certificate proves that the candidate has a basic and overall understanding within this consultant profile of the industry solution, and can implement this knowledge practically in projects under guidance of an experienced consultant. It is recommended as an entry-level qualification to allow consultants to get acquainted with the fundamentals of SAP SuccessFactors Learning Management.
IMPORTANT: All SAP consultant certifications are now available as Cloud Certifications in the Certification Hub and can be booked with product code CER006. With CER006 – SAP Certification in the Cloud, you can take up to six exams attempts of your choice in one year – from wherever and whenever it suits you! Test dates can be chosen and booked individually.Those of you who prefer to get certified on-site at an SAP training center instead can still do so. Official dates for the certification tests are listed on the right.
Each specific certification comes with its own set of preparation tactics. We define them as "Topic Areas" and they can be found on each exam description. You can find the number of questions, the duration of the exam, what areas you will be tested on, and recommended course work and content you can reference.
Certification exams might contain unscored items that are being tested for upcoming releases of the exam. These unscored items are randomly distributed across the certification topics and are not counted towards the final score. The total number of items of an examination as advertised in the Training Shop is never exceeded when unscored items are used.
This SAP SUCCESSFACTORS LEARNING MANAGEMENT SYSTEM (LMS) training will prepare you for the SAP SUCCESSFACTORS LEARNING MANAGEMENT SYSTEM (LMS) certification exam. Uplatz will also award a Course Completion Certificate upon successful completion of this course.
------------------------------------------------------------------
Career Path
There is a high-growth career path for SAP SUCCESSFACTORS LEARNING MANAGEMENT SYSTEM (LMS) provides advanced abilities that help make a continuous learning culture, adaptable and open ways to supporting learning content, and developed business results at organizations worldwide.
------------------------------------------------------------------
Job Prospects
SAP SFSF LMS

SuccessFactors Senior Consultant LMS

Sr SAP SuccessFactors LMS Consultant

SAP SF Consultant - E2E Implementaion & Support

SAP SuccessFactors LMS Platform / Development Expert/ JAVA Architect

SAP SuccessFactors LMS Platform
------------------------------------------------------------------