30 Hours
Online Instructor-led Training
USD 1399 (USD 2800)
Save 50% Offer ends on 31-Dec-2023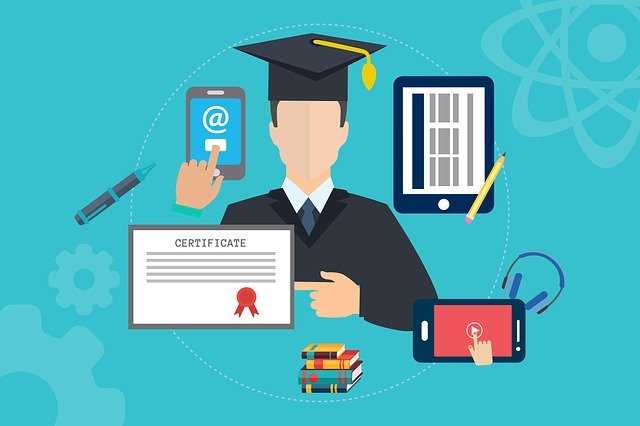 About this Course
Transition sound traditional test practices into an Agile development environment.
By using a step-by-step approach, this course documents how to transition from traditional test practices to an Agile testing approach. Learning the goals of Agile will help you transition, implement, and monitor testing in the high-speed Agile testing environment. Agile principles add value to your organization.
Building on traditional risk-based test practice, we are now being challenged by incremental delivery. To address, and not inhibit, we examine the concept of pair testing. Strengthening relationships in a team setting helps to build a sense of common purpose. Working in parallel eliminates hand-offs, late stage testing, and an opportunity for incremental confirmed component delivery. This program builds on what we know and adapts to what we have: Agile delivery. Traditional methods become a barrier under new development methods and place further pressure on the test team to feel a sense of value compromise. The new-found, high-speed test delivery opens new areas of opportunity to build strength in product quality, process improvement, and test confidence.
Learn to transition to Agile testing practices across the entire release cycle. Despite changes in methods and approaches, we continually slide back into old test habits. Often we leave methods behind, rather than transition from them. We throw everything away and do a wholesale replacement without putting to bed the reasons for change. Most testing works but only within the development context that it was framed. The program will reflect tradition against Agile testing, what changes we must make, and the role that we will play. Testing is not a service but an integrated part of the development team.
----------------------------------------------------------------------------

Courae Objective


Key differences between traditional and Agile testing practices
Develop a transition plan to move from traditional test practices to Agile testing
Construct a Lean Testing Framework to expedite Agile delivery
Operate in a time-constrained development cycle without losing testable value
Develop Iteration 0 test plans that guide test design development
Use high-speed test methods to supplement and support story-based testing practices (Exploratory, Pairwise, Pareto techniques)
Capitalize on test development through use and reuse management
Integrate team testing into Agile projects
Build Lean Test Artifacts for Regression Testware
Engage stakeholders in quality trade-off decision-making
Coach story card contributors in test case construction
Gain exposure to automation support opportunities
----------------------------------------------------------------------------
Course Description
Agile Testing Online course get started with Agile Testing concepts. Agile Testing Online course intention is to provide a foundation to implement Agile Testing concepts.
Agile Testing Online course will allow the participants to understand the benefits of learning Agile Testing strategies.
Agile Testing Online course is ideally developed for agile professionals who wants to expertise in agile testing environment.
In the Agile Testing Online training course, Uplatz provides an in-depth online training for the participants or learners to gain knowledge and able to use key concepts and tools of agile testing. Uplatz provides appropriate teaching and expertise training to equip the participants for implementing the learnt concepts in an enterprise.
Agile Testing Online training course curriculum covers introduction, tools and concepts of agile testing.
With the help of Agile Testing Online course, the learners can discover:
Inhouse Terminology and concepts related to the Agile Testing

Improve iteration and release test plans that result in superior software quality

Create sustainable software products with test-driven development

Substitute team collaboration for the creation of effective testing assets

Incorporate value-based testing to ensure user satisfaction
Uplatz provides an in-depth training to the learners to accelerate their knowledge and skill set required for an Agile Tester.
----------------------------------------------------------------------------
Target Audience


This course is suitable for Quality analysts & engineers, Software test leads & testers, Software quality & testing managers, Software project managers, Software engineering managers, Business analysts, Software development managers, IT managers and
Programmers/developers.
----------------------------------------------------------------------------
Agile Testing
Course Details & Curriculum
1. Agile Testing
Poor Quality Creates Drag
Integrating the Team into an Agile Testing Mindset
Hard & Soft Constraints to Adopting Agile Testing
Getting the Customer to Participate in Quality Decisions
2. Testing Practices
Testing Quadrants
Automation
Unit Tests
Integration Tests
Acceptance Tests
Functional Tests
3. Quality Practices
Pairing & Collaboration
Inspections
Reviews
Demos
4. Unit Testing & Test Driven Development (TDD)
Unit Testing Principles
Test First vs. Test Last
Unit Testing Legacy Applications
TDD Rhythm: Red, Green, Refactor
TDD Influence on Design
Supporting Continuous Refactoring
5. Continuous Integration
Attitude of Continuous Integration
Benefits & Practices of Continuous Integration
Continuous Feedback
Continuous Builds
Continuous Inspections
Continuous Testing
Continuous Deployments
6. Acceptance Testing
Acceptance Criteria
Writing Acceptance Tests
Acceptance Test Driven Development
Automating Acceptance Tests
Behavior Driven Development
7. Functional Testing Web Applications & Web Services
Functional Testing Applications
Testing Web Applications
Testing Web Services
8. Hands-On Critiquing the Product
Exploratory Testing
Scenario Testing
Usability Testing
User Acceptance Testing
9. Using Tools to Test Complexity and Critique the Product
Performance & Load Testing
"ility" Testing
Security Testing
10. High-Speed Testing Techniques
Risk-Based Testing
Pairwise Testing
Pareto Technique
11. Iterating to Testing Agility
Prioritize Regularly
Realize Constraints
Challenge Constraints
Keep Moving Forward
Automate, Automate, Automate
Roadmap & Planning
----------------------------------------------------------------------------
Career Path
Agile Testing Online certification course with the help of expert professionals training is recognized across the globe. Because of the increased adoption of the Agile testing environment concepts in various companies the participants are able to find the job opportunity easily. The leading companies hire Agile Tester considering their skill of mastering every ground aspect related to its efficiency and advanced testing. Agile Testing Online certification course is known for their knowledge in handling project management solutions. After pursuing Agile Testing Online certification course the participants can become as an Agile test manager, test manager, agile test associate and can pursue a wide range of career paths.
----------------------------------------------------------------------------