30 Hours
Online Instructor-led Training
USD 1399 (USD 2800)
Save 50% Offer ends on 31-Dec-2023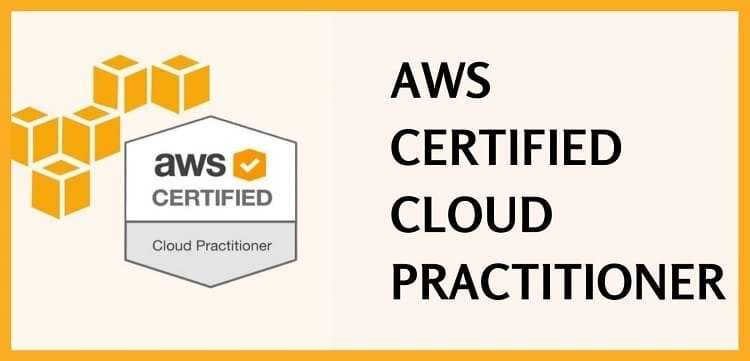 About this Course
Individuals who wish to gain a fundamental grasp of the AWS Cloud, regardless of technical role, should take the AWS Cloud Practitioner digital course. To expand your AWS Cloud expertise, you'll learn about AWS Cloud principles, essential AWS services, security, architecture, pricing, and support.
The AWS Certified Cloud Practitioner certification gives you a high-level overview of AWS. It doesn't go into great detail about any one service, instead of focusing on the overall structure of AWS and a basic understanding of what the key services perform.

The AWS Cloud Practitioner course is designed for technical novices as well as business professionals — project and product managers, financial specialists, and executives — who want to get a basic understanding of AWS but don't need to achieve an associate-level certification. On other words, individuals who work in the cloud but won't be doing any actual implementation and deployment.
Uplatz's AWS fundamentals course helps reinforce your knowledge of the platform. In this learning route for entry-level developers, architects, or non-engineers, you'll study the fundamentals of AWS cloud ideas, security, technology, billing, and pricing. This path is a fantastic place to start if you need to know a lot about Amazon Web Services.
·
Learn
the basics of AWS development.
·
Develop
and deploy secure applications to AWS.
·
Write
sustainable code that is secure and optimized for AWS.

AWS Certified Cloud Practitioner is intended for anyone who has basic knowledge of the AWS platform. The AWS Certified Cloud Practitioner course certification is for those who have the knowledge and abilities to successfully show a general grasp of the AWS Cloud, regardless of the specific technical jobs that other AWS certifications cover (for example, Solutions Architect - Associate, Developer - Associate, or SysOps Administrator - Associate).
To become an AWS Certified Cloud Practitioner, you'll need the following skills. A cloud architect must have a balance of business, technical, and people abilities to succeed in this position. They must understand how software and hardware solutions bring company ambitions to life on the business front.
AWS Certified Cloud Practitioner Training
Course Details & Curriculum
Syllabus
Certification
aws certified
Course Completion Certificate