30 Hours
Online Instructor-led Training
USD 1399 (USD 2800)
Save 50% Offer ends on 31-Dec-2023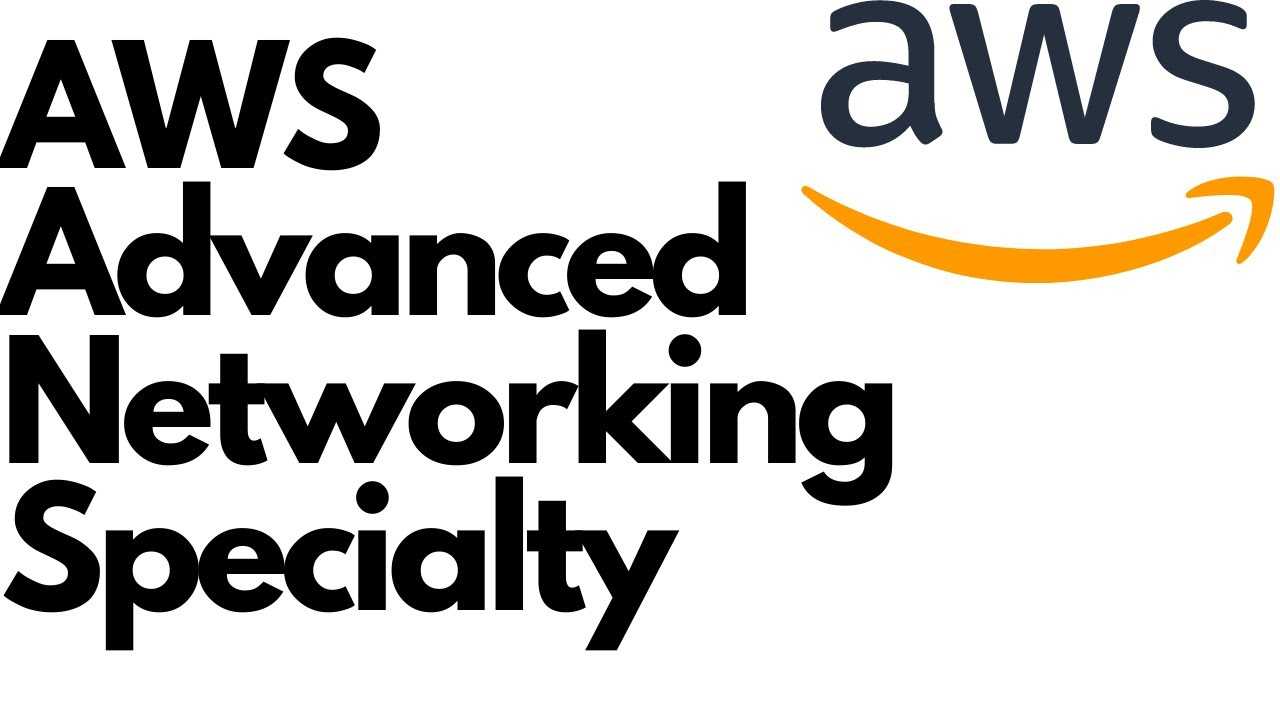 About this Course
AWS
Advanced Networking Specialty
course's goal is to acquaint students with both fundamental and advanced networking concepts. This is a job-oriented course that will develop networking experts who can construct, administer, and maintain networks and overall systems.


As more businesses migrate to cloud-based infrastructure, one of the most difficult challenges is locating competent networking engineers that can manage the networking aspects of AWS and hybrid installations. AWS has now officially launched the AWS Certified Advanced Networking certification as a result of this.This certification is intended for individuals who perform complex networking tasks.
This course is aimed for those who want to give the "AWS Certified Advanced Networking - Specialty" certification as well as those who want to learn more about the networking components of AWS. This course has a perfect balance between theory and practical, and the topics are explained in a simplified way for everyone to understand.
Uplatz's AWS Advanced Networking training will help you pass the AWS Network Specialty certification test. The mix of hands-on courses, labs, and quizzes expands your understanding and skill in developing and integrating AWS services and solutions. We go through the material in the AWS test guide's six domains.This study guide helps to ensure you are well prepared for the AWS Certified Advanced Networking – Specialty Exam.
You will learn how to create network topologies on AWS, generate an acceptable architecture, and assess and optimize for performance and cost in this domain. Then we'll look at how to build hybrid IT architecture connectivity using procedural ideas. BGP, VPN, and AWS Direct Connect are used to investigate connection solutions for hybrid IT architectures.
The AWS Certified Advanced Networking – Specialty exam is part of the AWS Specialty study path and is one of the most sought-after AWS Specialty certifications. The Advanced Networking route focuses on leveraging fundamental AWS services to execute networking tasks, as well as creating and managing network infrastructures in AWS. Your technical abilities in creating hybrid network solutions that span many sites, both on-premises and on AWS, are also assessed. Because AWS networking is so complicated, organizations need people like you who are skilled at developing sophisticated network solutions.
AWS Certified Advanced Networking (Specialty) Training
Course Details & Curriculum
Topic 1: Introduction
Topic 2: General Networking Fundamentals
Topic 3: IPv4
Topic 4: IPv6
Topic 5: Key Switching Fundamentals
Topic 6: Key Routing Fundamentals
Topic 7: Design and Implement an AWS Network Architecture Based on the Given Scenario
Topic 8: Implement VPC EndPoints within an AWS Infrastructure
Topic 9: Implement an AWS Management Network Infrastructure
Topic 10: Implement Placement Groups to Resolve a Network Latency Issue Between Servers
Topic 11: Design an AWS VPC Using IPv6
Topic 12: Review, Select and Implement a VPC Peering Solution
Topic 13: Design and Implement a VPN Solution
Topic 14: Evaluate Transit Gateway for Integration into an AWS Infrastructure
Topic 15: Review Requirements for AWS Direct Connect
Topic 16: Domain Name Services
Topic 17: Integrating Elasticity into the AWS Infrastructure
Topic 18: Scaling the Application Infrastructure using CloudFront
Topic 19: Implementing Application Architectures in a Hybrid Cloud Infrastructure
Topic 20: Implementing AWS Cloud Services with Specific Network Requirements
Topic 21: Network Automation
Topic 22: Understanding Network Performance and Troubleshooting Characteristics
Topic 23: Protect, Detect, Defend
Certification
AWS Certification
Course Completion Certificate