30 Hours
Online Instructor-led Training
USD 1399 (GBP 2000)
Save 50% Offer ends on 31-Dec-2023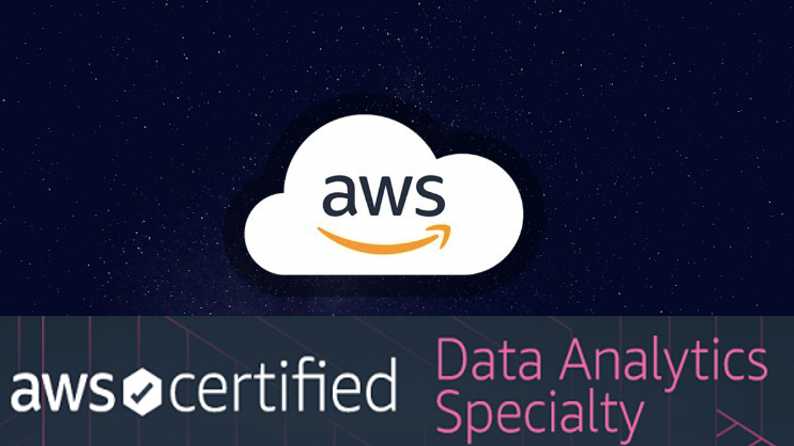 About this Course
Software engineers and data professionals who wish to show their data analytics abilities on the AWS platform can pursue the
AWS Certified Data Analytics Specialty
certification. The exam will assess your abilities to develop, implement, protect, and maintain data analytics solutions. Data Collection, Storage and Data Management, Processing, Analysis and Visualization, and Security are the five primary test domains covered by this approach. This path's material and resources will be crucial in helping you prepare for the AWS Certified Data Analytics Speciality test.


The
Uplatz
course, which includes additional coverage of Glue DataBrew, Elastic Views, Glue Studio, and AWS Lake Formation, have been fully revised for the new AWS Certified Data Analytics -Specialty DAS-C01 exam and will be maintained up to date through 2021. An annex and optional topics from the previous AWS Certified Big Data - Speciality BDS-C01 exam remains.


One of the most difficult certification examinations offered by Amazon is the AWS Certified Data Analytics Specialty Exam. Passing it demonstrates to companies that you have a broad and deep understanding of big data systems. Even seasoned technicians, however, must study extensively for this test. This course prepares you for the test by covering all of the big data technologies.
You'll have plenty of chances to practice what you've learned with hands-on tasks and quizzes throughout the course. When you're through, this course includes a sample test that's extremely comparable to the real exam in terms of difficulty, duration, and style, so you can see if you're ready before investing in taking it. Along the process, we'll provide you with some helpful test-taking methods and suggestions.
Data analytics is a more complex certification that should only be attempted by students who have already completed an associate-level AWS certification and have some real-world work experience. This test is not for newcomers to AWS.


This course will give you the confidence you need to take the AWS Certified Data Analytics Specialty Exam.
AWS Certified Data Analytics (Specialty) Training
Course Details & Curriculum
Collection
- Determine the operational characteristics of the collection system
- Select a collection system that handles the frequency, volume, and source of data
- Select a collection system that addresses the key properties of data, such as order, format, and
compression
Storage and Data Management
- Determine the operational characteristics of a storage solution for analytics
- Determine data access and retrieval patterns
- Select an appropriate data layout, schema, structure, and format
- Define a data lifecycle based on usage patterns and business requirements
- Determine an appropriate system for cataloging data and managing metadata
Processing
- Determine appropriate data processing solution requirements
- Design a solution for transforming and preparing data for analysis
- Automate and operationalize a data processing solution
Analysis and Visualization
- Determine the operational characteristics of an analysis and visualization solution
- Select the appropriate data analysis solution for a given scenario
- Select the appropriate data visualization solution for a given scenario
Security
- Select appropriate authentication and authorization mechanisms
- Apply data protection and encryption techniques
- Apply data governance and compliance controls
Certification
AWS Certification
Course Completion Certificate