30 Hours
Online Instructor-led Training
USD 1399 (USD 2800)
Save 50% Offer ends on 31-Dec-2023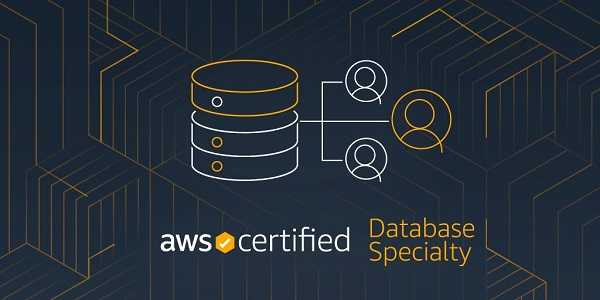 About this Course
AWS databases are designed for enterprise applications that require high availability, dependability, and security. These databases enable multi-region, multi-master replication and offer complete data protection, including network isolation and end-to-end encryption.
The AWS Certified Database Specialty Course is designed to guide you through the test subjects so you have all the information you need to pass. To increase the chances of certification, the course follows the test question domains with a particular material. This course provides a thorough understanding of the AWS Certified Database - Specialty contents, so you'll be ready to go.

AWS certifications are among the most sought-after in the technology sector, and the certification exams cover a wide range of services, technologies, and implementation patterns. The AWS Certified Database - Specialty (DBS-C01) exam will be released in April 2020, and this Uplatz certification study route is designed to help you prepare for it. It includes all of the essential components for all of the test blueprint's domains. You will be guided through this learning path by way of lectures, hands-on laboratories, lab challenges, and a final preparation test.
Anyone who wants to pass the AWS Certified Database - Specialty DBS-C01 exam should follow this learning route. The exam has been designed for individuals who perform in a database-focused role and validates an examinee's comprehensive understanding of databases, including the concepts of design, migration, deployment, access, maintenance, automation, monitoring, security, and troubleshooting, as defined in the exam blueprint, which can be found here.
AWS Certified Database (Specialty) Training
Course Details & Curriculum
Workload-Specific Database Design
- Select appropriate database services for specific types of data and workloads
- Determine strategies for disaster recovery and high availability
- Design database solutions for performance, compliance, and scalability
- Compare the costs of database solutions
Deployment and Migration
- Automate database solution deployments
- Determine data preparation and migration strategies
- Execute and validate data migration
Management and Operations
- Determine maintenance tasks and processes
- Determine backup and restore strategies
- Manage the operational environment of a database solution
Monitoring and Troubleshooting
- Determine monitoring and alerting strategies
- Troubleshoot and resolve common database issues
- Optimize database performance
Database Security
- Encrypt data at rest and in transit
- Evaluate auditing solutions
- Determine access control and authentication mechanisms
- Recognize potential security vulnerabilities within database solutions
Certification
AWS Certification
Course Completion Certificate