30 Hours
Online Instructor-led Training
USD 2800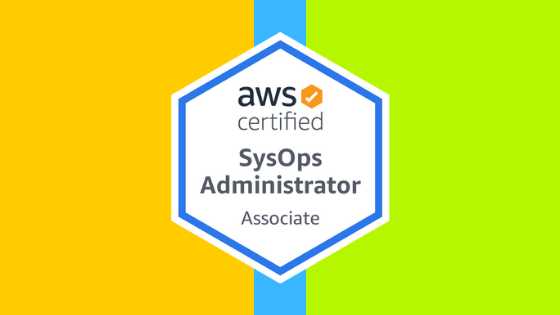 About this Course
The AWS Certified SysOps Administrator – Associate exam is for systems administrators with at least one year of expertise in AWS deployment, administration, and operations in a systems operation's capacity. This brand-new AWS SysOps Administrator Associate Training includes comprehensive video lectures, hands-on labs, and a full-length practice test simulation for the AWS Certified SysOps Administrator Associate certification exam (SOA-C02). You'll learn how to plan and create applications on Amazon Web Services with this blend of in-depth theory, architectural diagrams, and hands-on training, fully preparing you for the AWS SysOps Certification exam. With this comprehensive AWS SysOps training course, you have everything you need to comfortably pass the AWS SysOps Certification exam on the first attempt.
You'll learn how to deploy and operate elastic infrastructure with Amazon EC2, Auto Scaling, and Elastic Load Balancing, use AWS Lambda for event-driven architectures, operate with AWS Systems Manager, manage EFS file systems and EBS block volumes, deploy infrastructure as code using AWS CloudFormation, networking with Amazon VPC, databases such as MySQL, and more with this Uplatz AWS SysOps Administrator training.
The video tutorials keep things basic and explain everything in a clear and concise manner. You and your partner go over each of Amazon Web Services' key operating areas step by step. You will learn how to operate and maintain AWS systems using real-world scenarios.
The ideal learner for this course is someone who is eager to get started with cloud computing right away. We get you up to speed fast and effectively since you don't want to spend hours on training. This course will help you prepare for a job as an AWS SysOps Administrator.
After completing this course, you will be ready to confidently take the associate-level AWS SysOps Administrator exam and achieve one of the high-paying AWS SysOps Administrator certifications.
AWS Certified SysOps Administrator (Associate) Training
Course Details & Curriculum
Syllabus
Certification
AWS Certification
Course Completion Certificate